Dinner At Captain Nance's April 27, 2017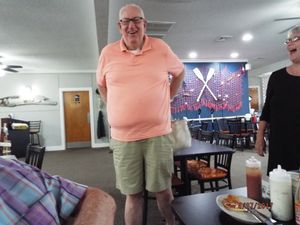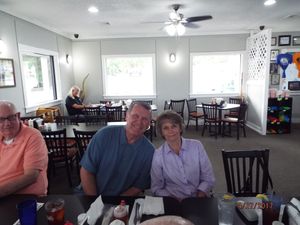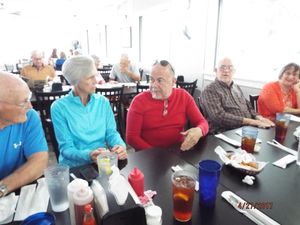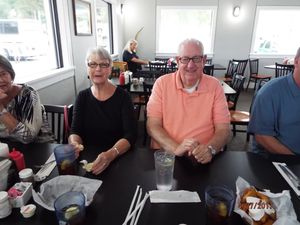 Easter Sunday Lunch April 16, 2017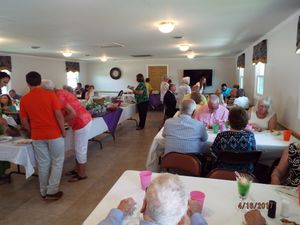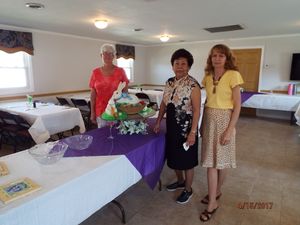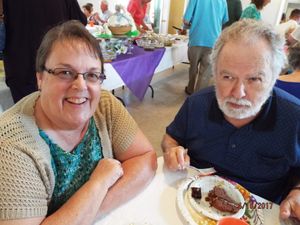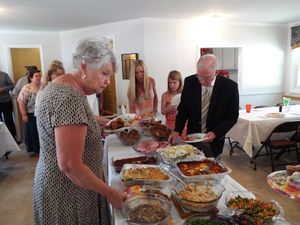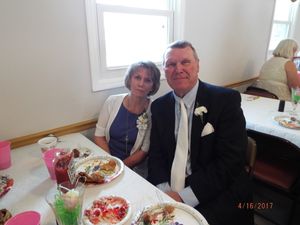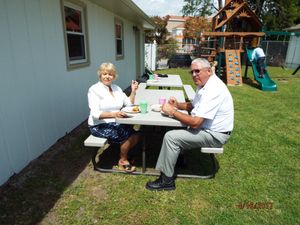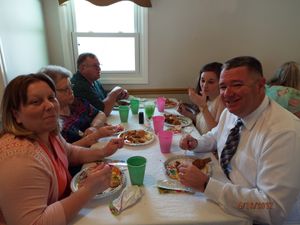 Easter Egg Hunt April 15, 2017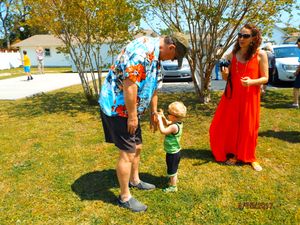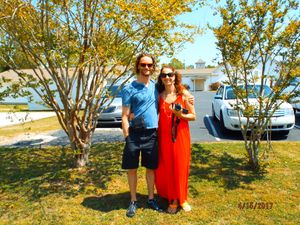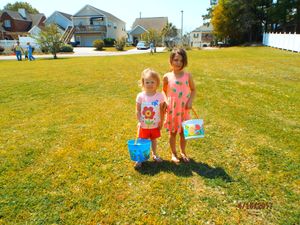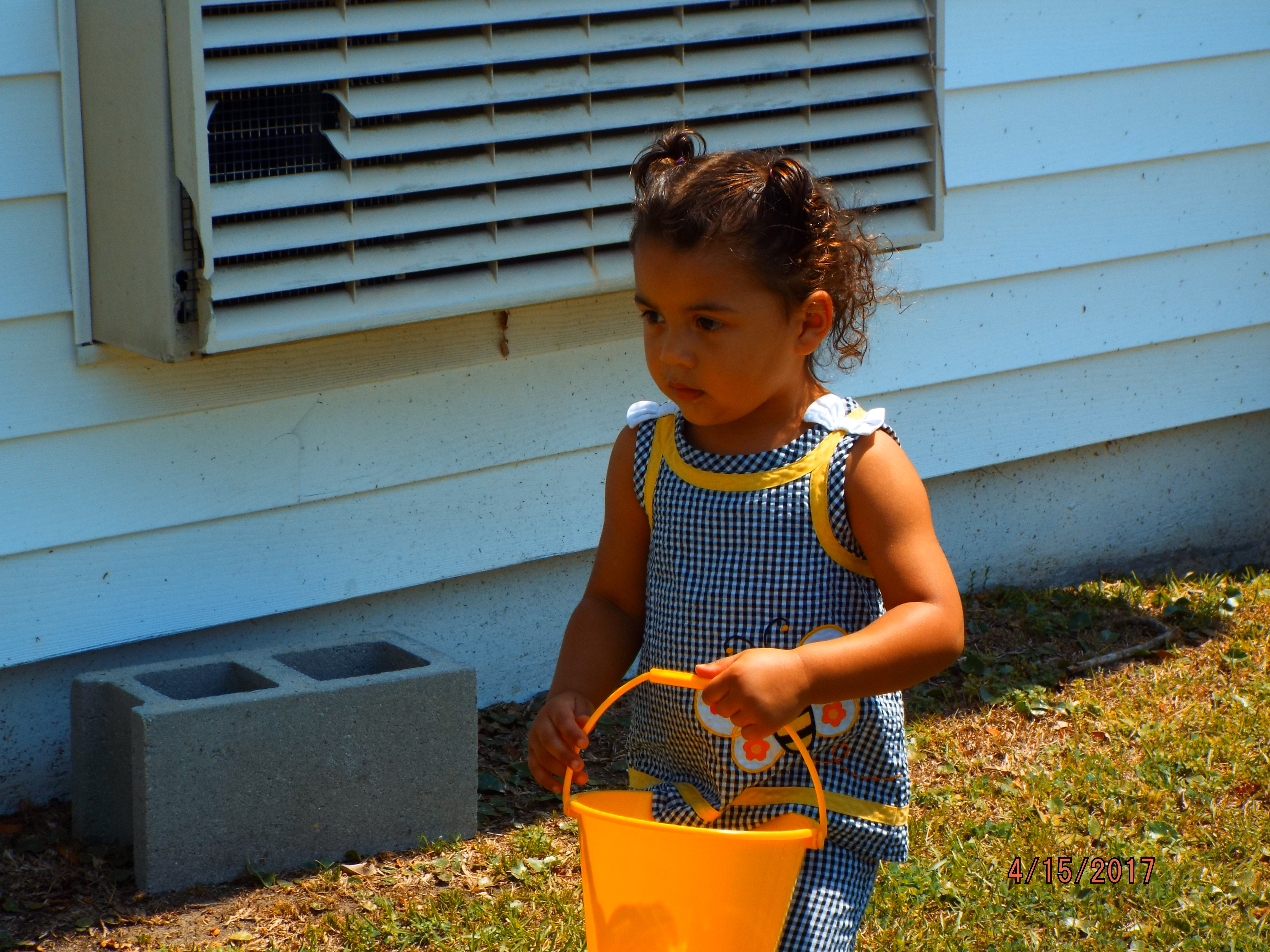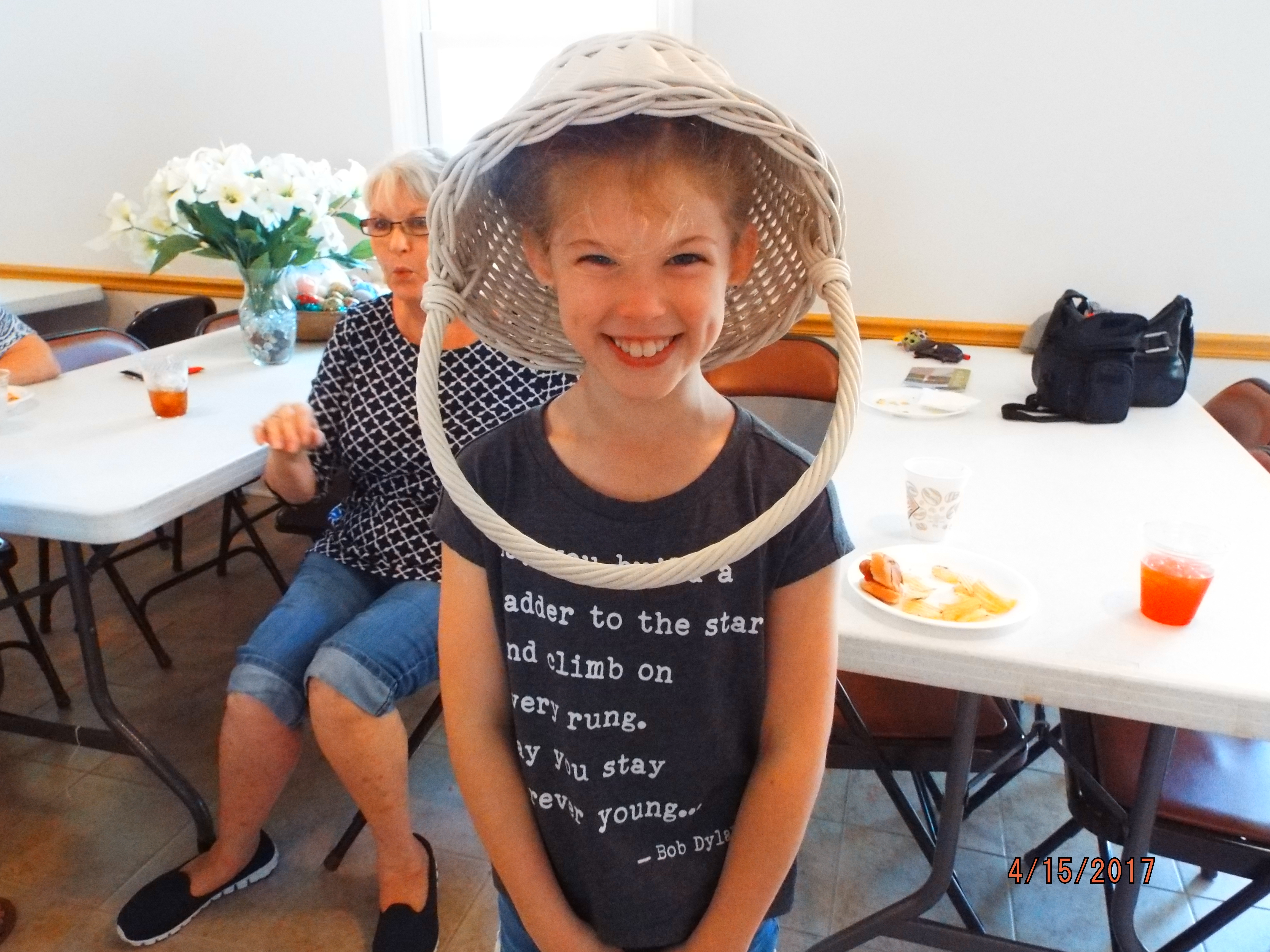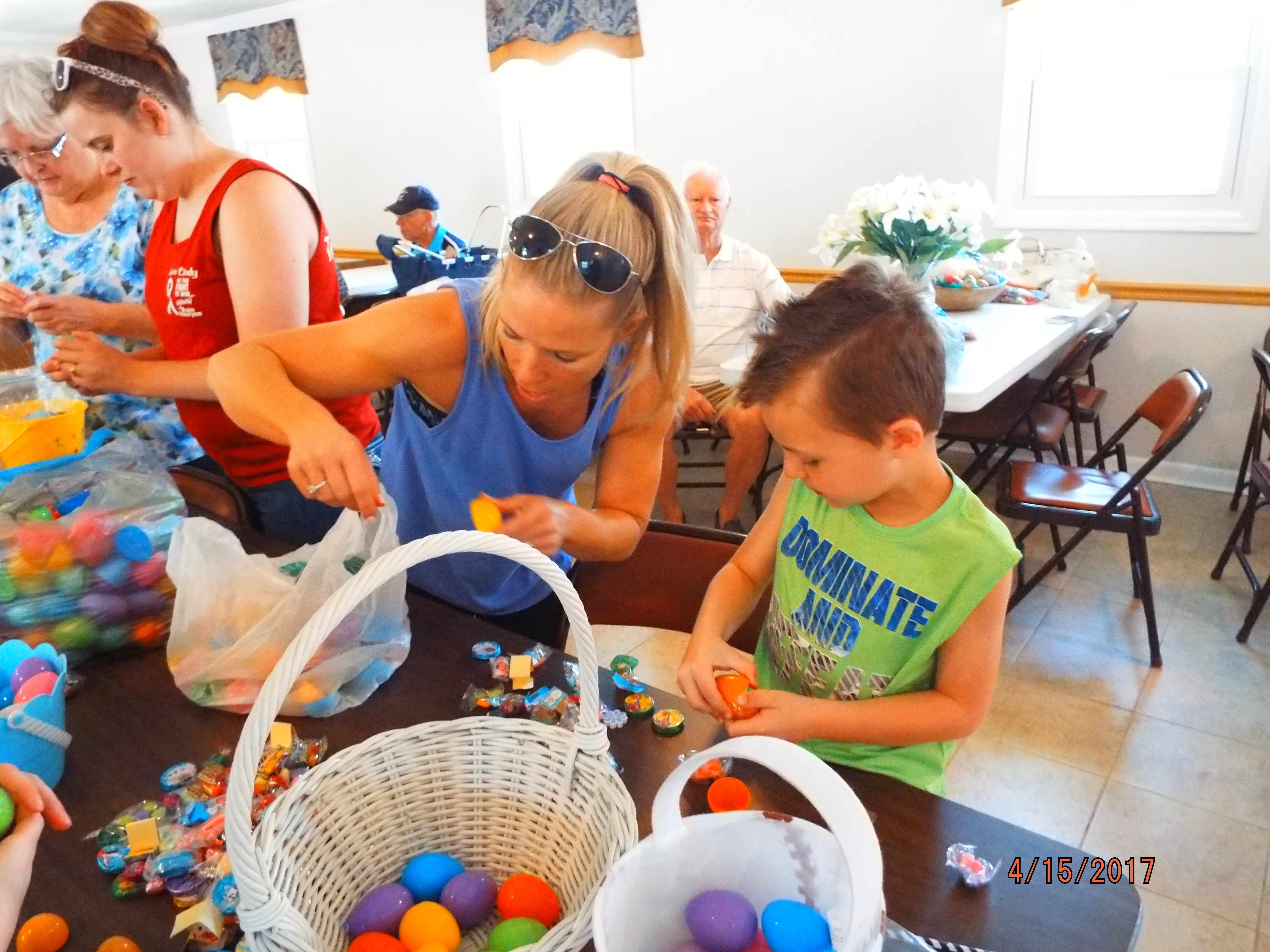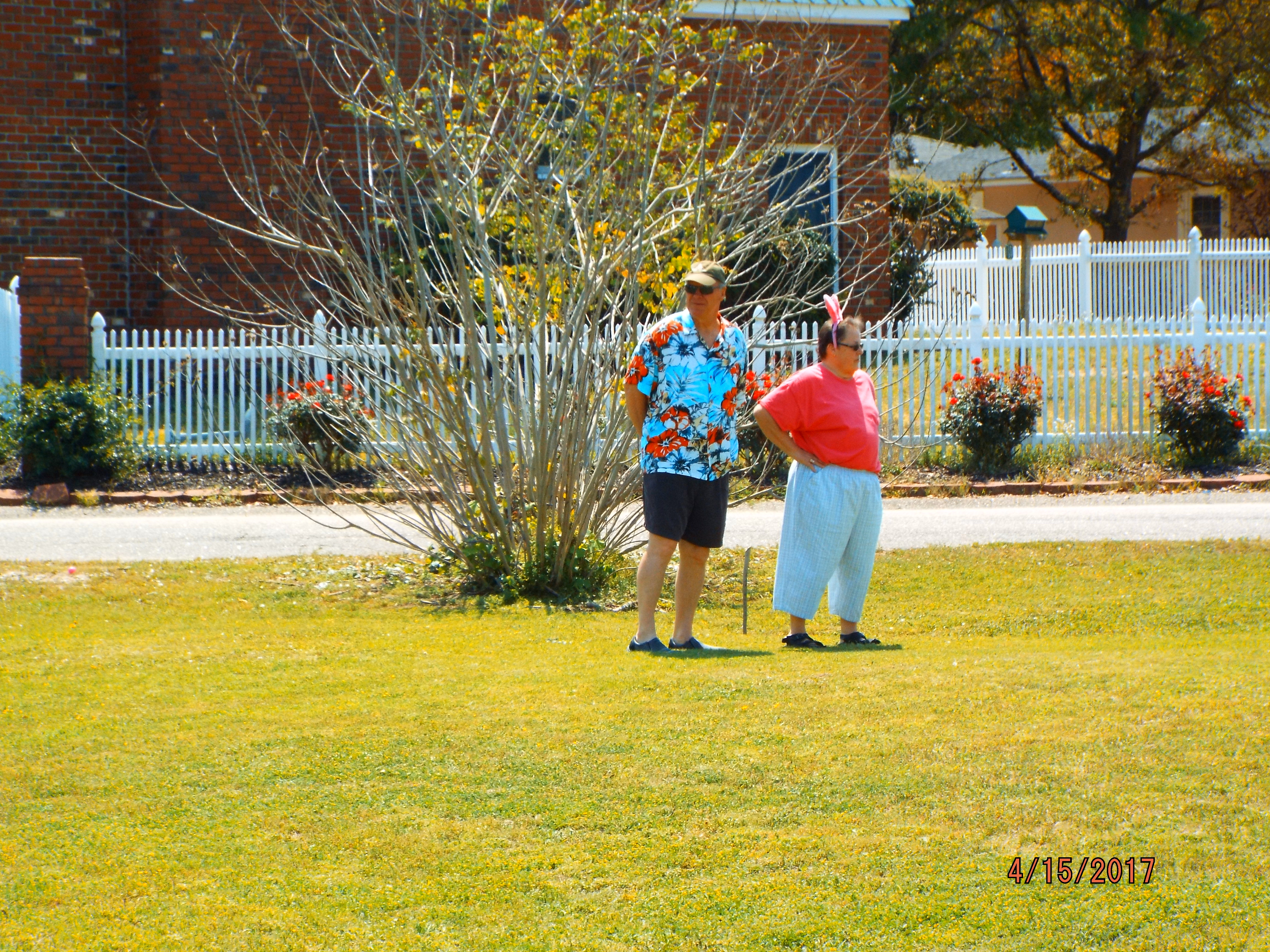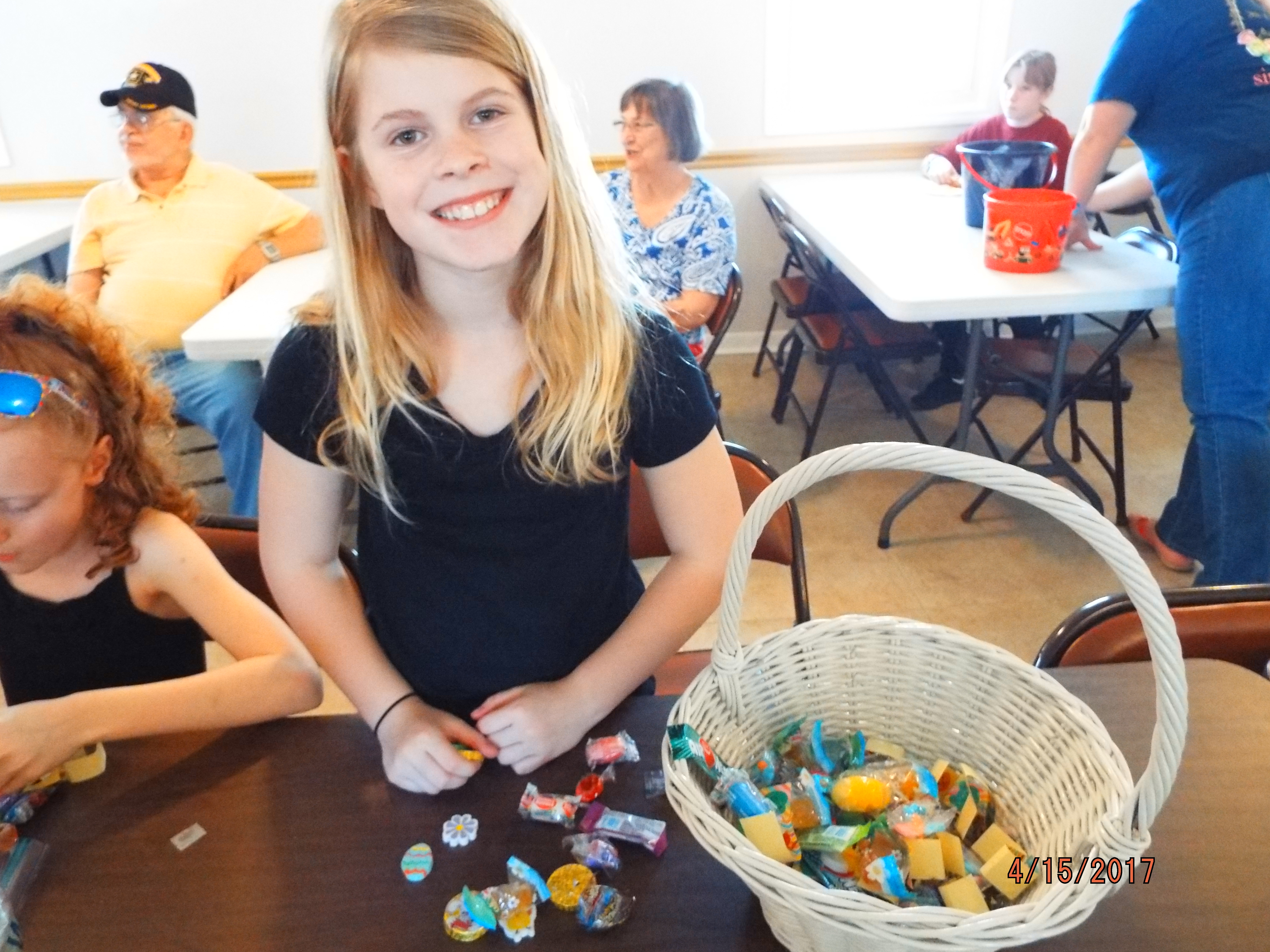 March 30, 2017 The Grillhouse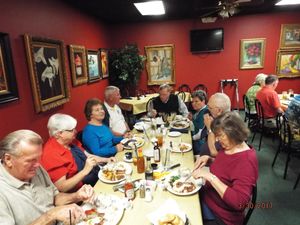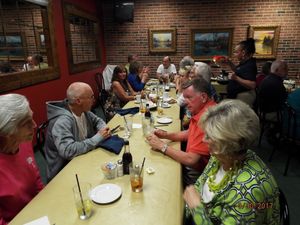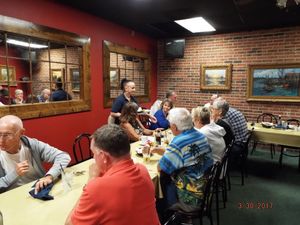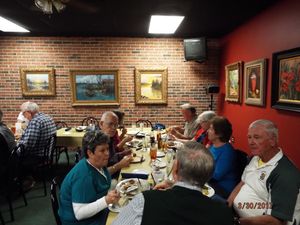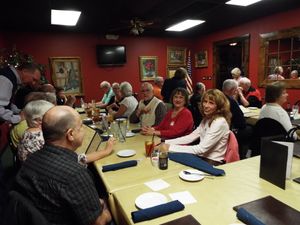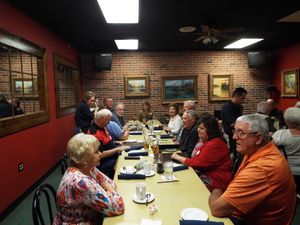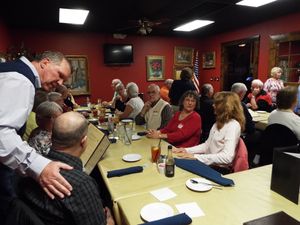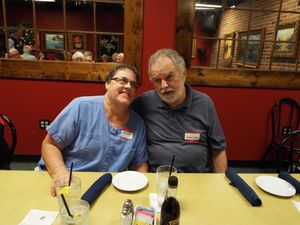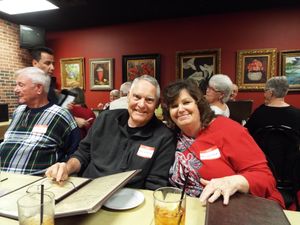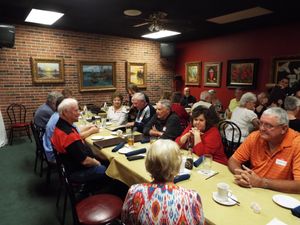 ---
NANCY BREWER -WMU GUEST SPEAKER 
We had a great meeting on Tuesday, February 21st meeting and listening to guest speaker, Nancy B. Brewer, an award-winning author, poet, artist, and history reenactor. Nancy has written and published many books that include historical fiction, romance, mystery and Christian fiction novels and has also illustrated and published children's poetry and devotion books. If you like to read, you must check out Nancy's books on Amazon.com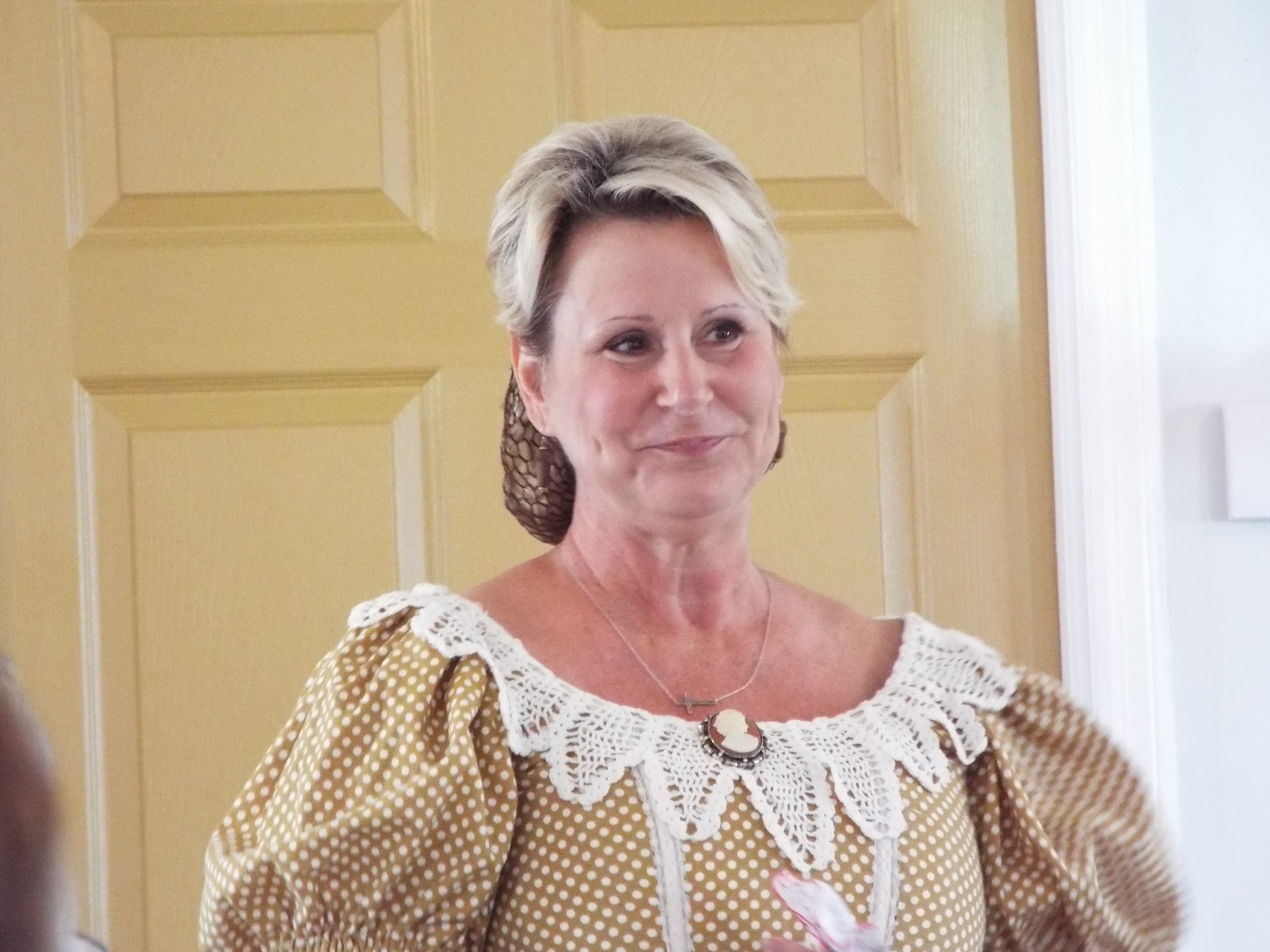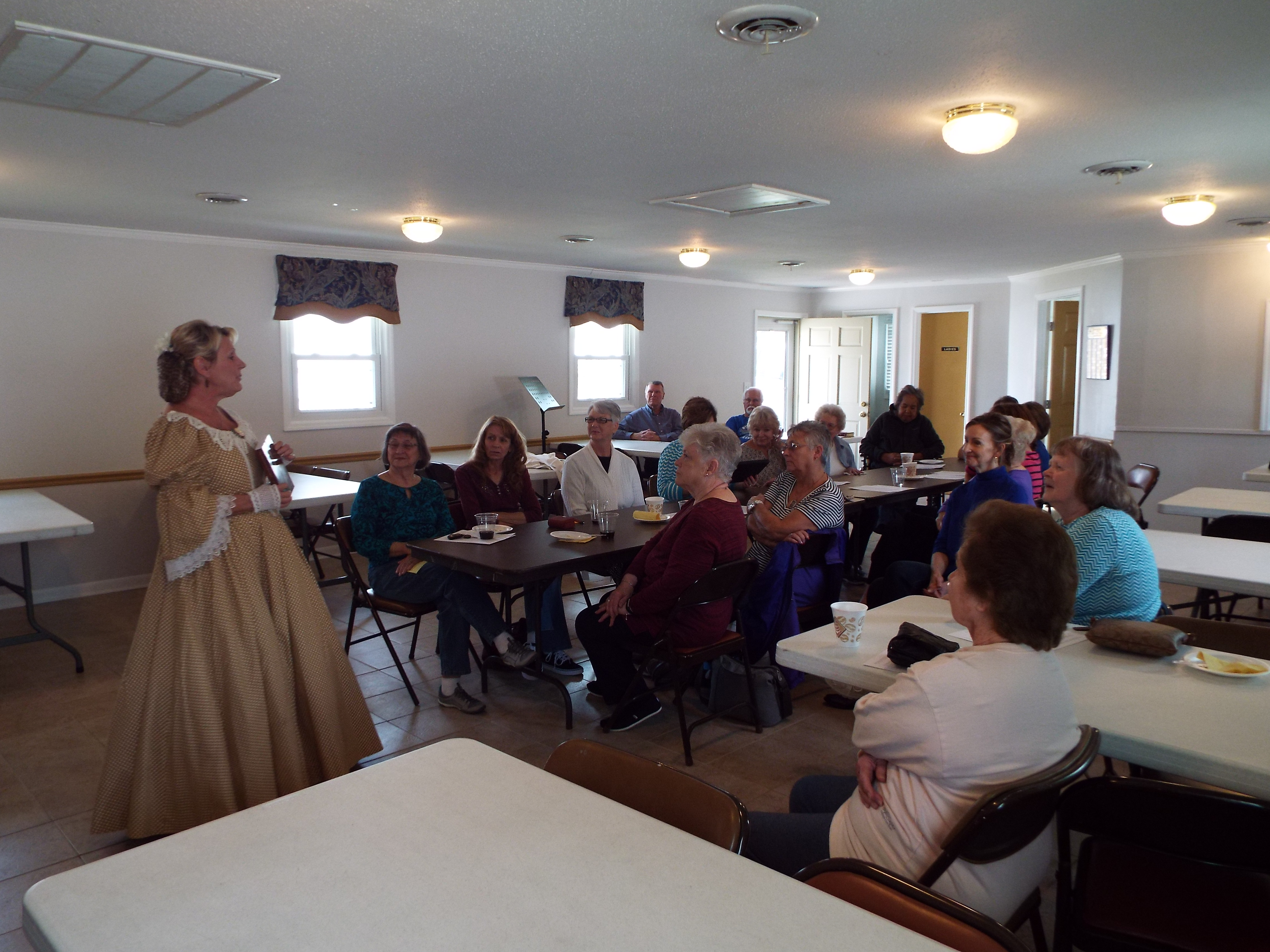 ---
ADULT SUNDAY SCHOOL  CLASS -  FEBRUARY 5, 2017      
GUEST  TEACHER Duane Wilson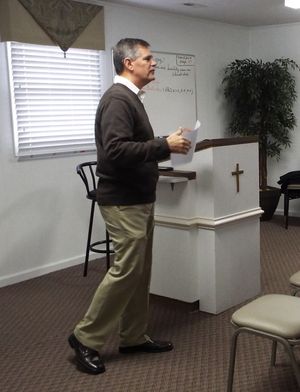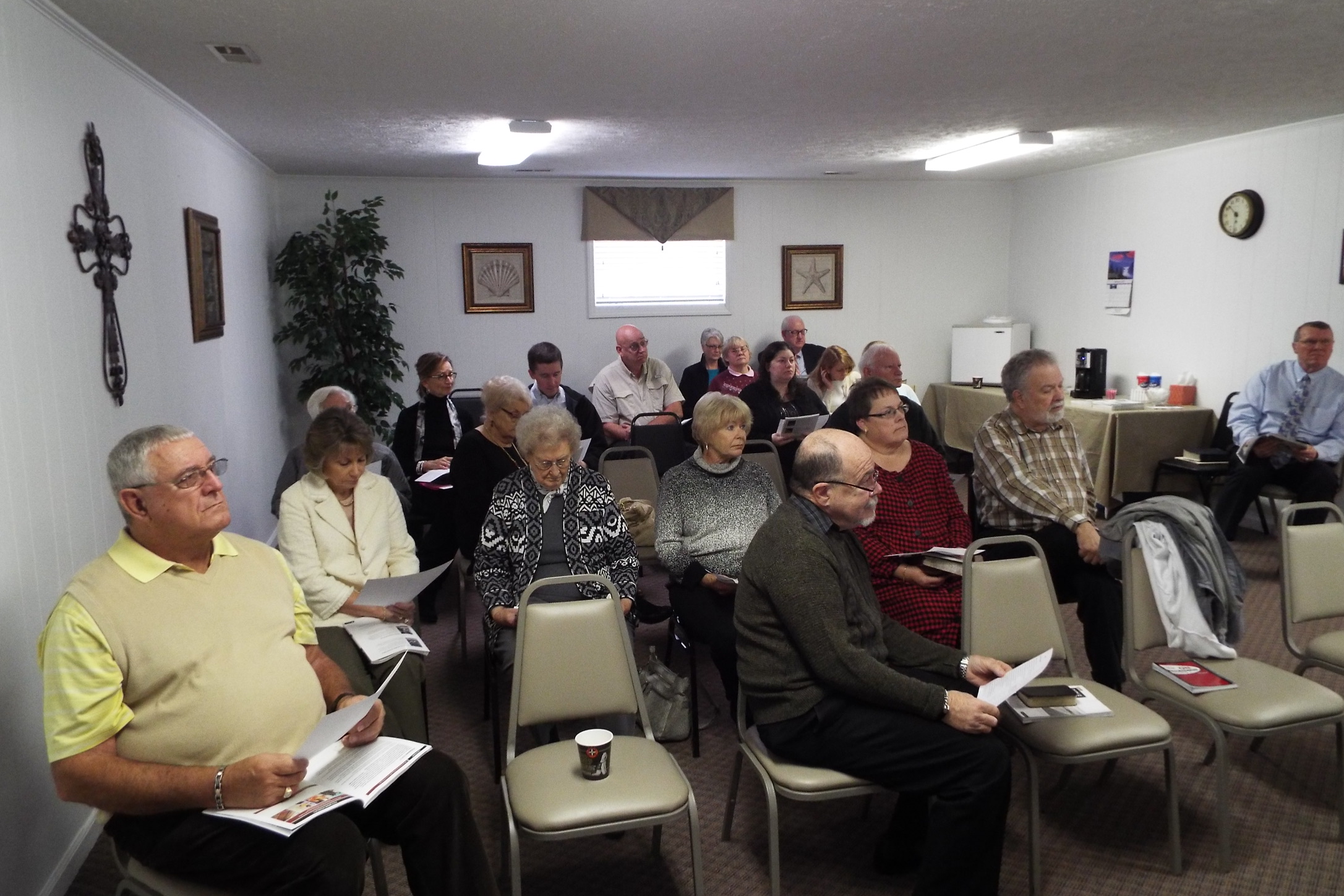 ---

CHRISTMAS,2016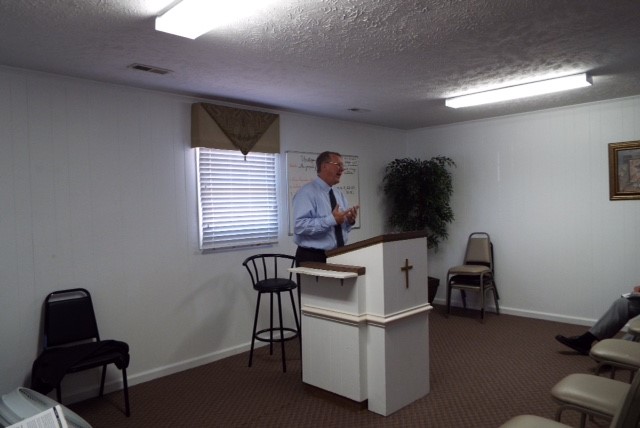 Pastor Carr teaching Sunday School class on November 20, 2016. He's an AWESOME teacher!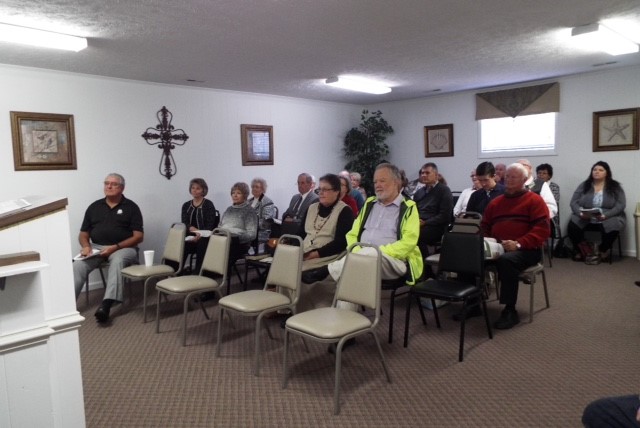 Join us for a wonderful Sunday School Class
                at 10:00 am on Sunday!  EVERYONE'S INVITED!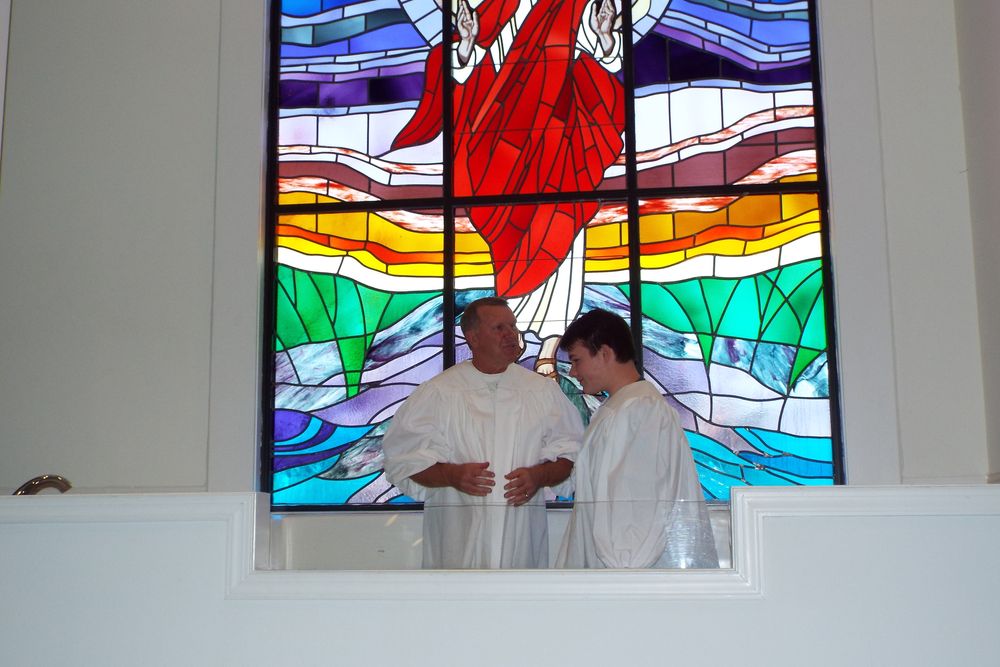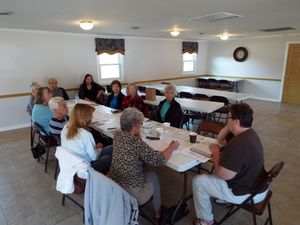 Some of the WMU ladies at the monthly meeting held November 15, 2016. Right to left: Edie Jones, Faye Copenhaver, Betsy Freeman, Bonnie Boone, Gail Smithey, Kay Ross, Lois Hammond, Lisa Hammond, Marilyn Wittenmyer, Barbara Palmer and Iris Bradshaw.